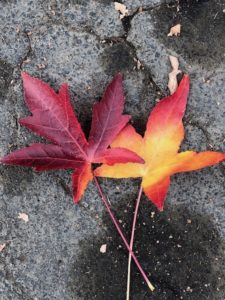 I live in a place where the seasons are overlapping right now. It's December 7th and fall is hanging on or lingering. I'm not sure which. At the same time, temperatures and California rains are starting to fall along with the leaves. There are signs of winter. Yet it's still fall. After over fifteen years in Modesto, this Midwesterner still can't quite get use to this. Back in Illinois things were so much clearer. Leaves turn and fall in October, maybe till the first of November. Then the cold air settles in and snow flurries begin, pick up, and then pile up. With my birthday in October and my partner's the end of
November, one birthday was squarely in fall and the other squarely enough in winter. Now we savor color and his cherry pie the end of November.
And still with pink and white camellias blooming, colored berries peaking, and citrus trees fully ripening all around. Where am I again? What season?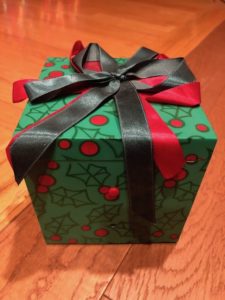 Yet to be honest, despite the ongoing challenge of this change for me, there's a gift that I unwrap each year with it as well. Consistently, sweetly, I'm invited through the visual of California seasons to recognize the reality of my life. Most often there is not a clear cut time of loss, grieving or fallowness. Then a clear cut time of color, blooming and vibrant life. If I pay attention there are usually places and spaces of each inside me at the same time. There are places where I can sense or feel the freshness of something green shooting up or taking hold. There are places where I am experiencing transition or loss, be that connected to a person or the loss of appetite for any number of things. Often all this is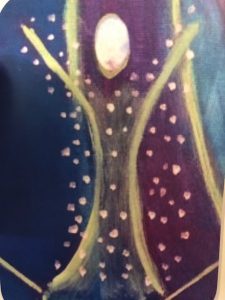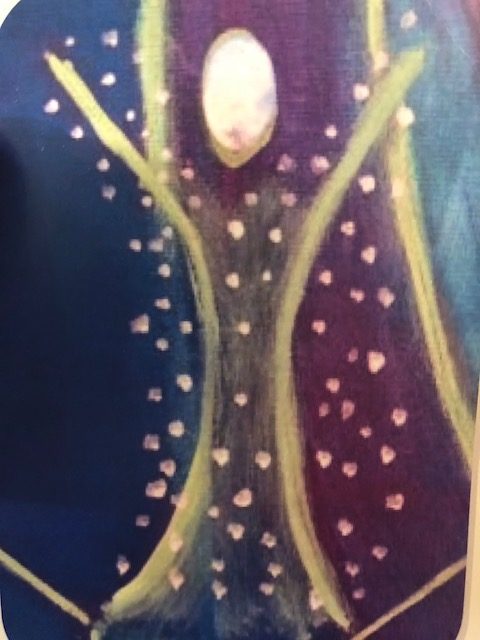 actually quite "California-like" in its overlapping! I grieve the loss of a loved one and long for their physical presence, even as I celebrate the color and vibrancy they brought to my life that seems to continue to blossom. I feel an inner cold and dampness that comes from the unknown of how my physical health may unfold into the future, while at the same time soaking up the warmth and freshness of lively blessings mysteriously coming through relationships and creation. Each one invites me again to know love, compassion, safety, and a healing and wholeness that comes from things far beyond the literal state of my physical health.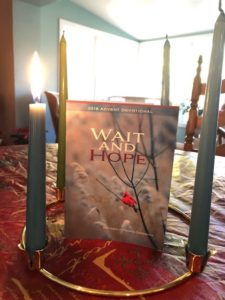 In the Midwest and California, for Christians it's the season of Advent now. A word that means arrival, appearance, emergence, occurrence, dawn, birth, rise, development. It notes the time leading up to Christmas when we look to and ponder the story of the Christ child coming to be born into the world again. That story, like most of our lives, is full of overlapping scenes and seasons of sorrow and joy, dimness and great light, dreariness and hope. It invites us to think about where or how those seasons currently exist in our lives or in the life of the world. We are encouraged to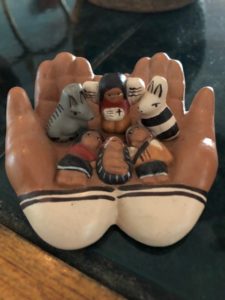 authentically name and be present to the places of great life, and especially where we yearn for more life. We are invited to be watching and waiting, hoping and expecting fresh light and life to be brought to us, be born in and through us. We are encouraged to remember that we have a mysterious presence with us in the messiness and sometimes confusing experiences of more than one season going on in us or our families or this world at a time. A presence that goes by many different names, perhaps one of the most universal being Love. For all persons there is the promise that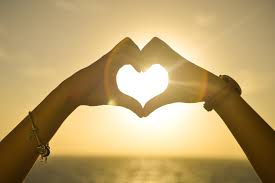 Love will meet us inside and out, to quiet storms, nurture growing places, mysteriously help fall and winter take hands, perhaps with spring and summer too, gently carrying them to a field within us and among us where they can all lay down, look up, breathe deep, smile broad, and know with Julian of Norwich, "All is well." In this Advent season, every year for everyone, there are gifts that mysteriously present themselves if we are awake and watching. For truth be told, no matter where we physically live, we all live in a similar "California-like" place inside. And Love is the constant breeze emerging, arriving, inviting, reconciling … offering and encouraging a peace for both within, and to share out. No matter where you are living this Advent, may you eventually find yourself in the presence of Love, and living from there in the New Year.