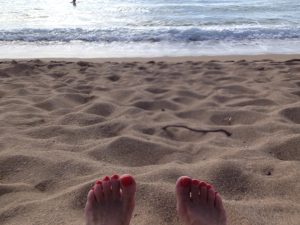 Sunken into timeless sands,
hearing waves crash around me,
seeing sister dolphin jump before me – free…
feeling gentle winds enliven my skin,
body-mind-soul respond once more.
I am the waves.
I am the dolphin.
I am the gentle breeze.
Cradled in the Womb of Creation,
I am born anew …
The last dahlias dance between summer and fall,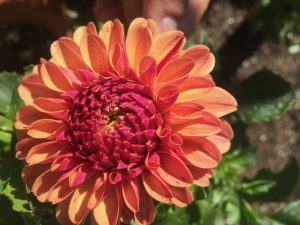 as if waving good bye for now…
Hummingbirds respond with waving wings –
pausing in place before them,
bowing to extend gratitude for their beauty.
Together they invite us:
Dance … Wave … Connect… Bow.
Be grateful for each other.
With you on the journey, Erin