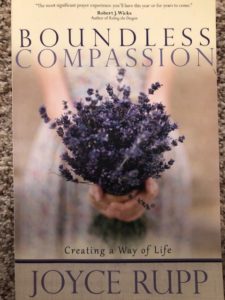 I've been working on putting together an ecumenical book study group to explore Joyce Rupp's book, Boundless Compassion. I've been getting more involved with Joyce's work in the area of compassion, specifically the promotion of persons deepening their understanding and living of compassion in the world. Facilitating the book study seems a good way to further that cause. An ecumenical group would offer the richness of a greater diversity of people than most usually experience. It would also allow the opportunity to infuse a greater number of groups, and so a larger portion of the world, with compassion.
It has been quite energizing to envision folks coming together with others not from their dominant faith tradition. Achieving this, however, has meant stepping out in particular ways. It's meant brainstorming who I know from various traditions and calling folks I may not have talked to in quite a while. It's meant stepping out not knowing what the response on the other end to my call might be. It's meant stepping out without knowing if anyone would even have any interest in talking to me at all, let alone seriously consider this possibility. I approached my task trying to be open, brave, and trusting! Yet if I'm honest, I couldn't quite shake mixed feelings, if not outright hesitation about making several calls. "Eh – should I call so-n-so? I haven't talked to them in a while. Will they wonder why I'm calling now? Will they have time to talk to me about this?"
In the end, I forged on. The experience was holy ground I would have hated to have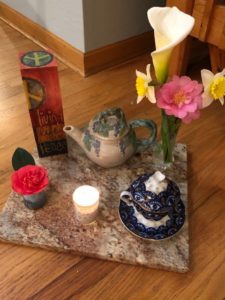 missed standing on. Each call ended up pure gift. It was opportunity to reconnect with folks I had always valued and have only grown to appreciate more with time. Each was opportunity to practice being present and listen deeply into their lives, meeting them there with love and grace. They were grateful for my time. I heard where folks are on their journeys right now. I heard how this kind of group was just what a couple folks needed in their lives right now. I was connecting with more than the other person on the line. And they clearly were as well. We were both "dialed in" to sacred things that had nothing to do with the phones we were holding.
So many experiences with people, particularly when we step out beyond any number of hesitations that could keep us from them, seem to bring gift and goodness in grace-filled ways. One gift seems to be the reminder over and over that we are meant to be in relationship with each other in this world. Goodness comes as we realize we were given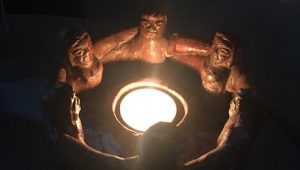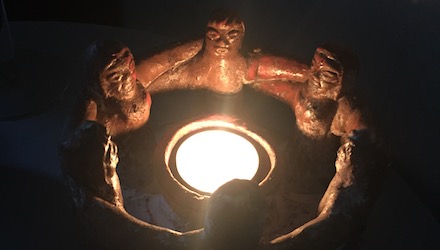 one another in part as vessels for the bringing of nourishing things. Kindness and caring extended mysteriously become bread broken between persons, filling each with hope. In the act of reaching out with the intention of being present to another love is the fragrance that wafts in, fills the air, fills each soul, and furthers that good scent out in the larger world. Persons seem to hang up the phone or walk away from such encounters transformed in ways that pass something good on to the next person they each meet.
Through my calls, I did gain enough "takers" for the study to happen. Yet even if that were not the case, I gained things of even greater value. The calling itself was an exploration of compassion. The study had already begun for each of us on the phone long before we even opened the book …